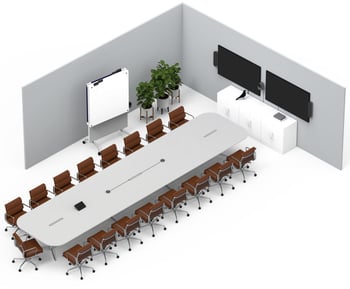 Cost-effective, professional installation
Fastrack takes the hassle out of migrating to new Video Conferencing solution.
Our fixed-priced, cost-effective installation includes on-site setup and testing of all video conferencing equipment purchased by dedicated and qualified Fastrack Technology engineers anywhere in Australia.
We provide everything you need to get your meeting rooms connected to your collaboration solution, FAST, by procuring and installing all the devices and monitors you need to get started.